Specials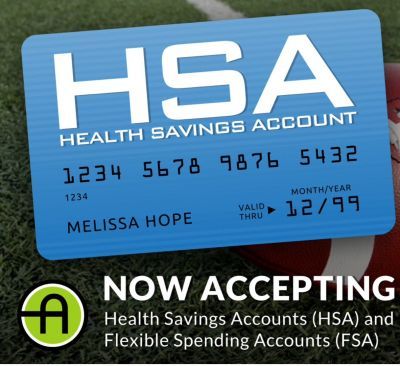 Visit the "Meet Our Staff" page to see the therapists availability.
Vouchers for a 60 or 90 minute massage are accepted by Alana with a 25% tip requirement based off the original price of the service . Only If your voucher is for Cupping or Lypossage there is NO FEE to use your voucher.
For A Couples Massage Text 3023914692
JUST 140.00 for 60 Minutes or $170.00 for 90 Minutes. Must prepay the day before.
FALL DEALS : $20 DEPOSIT ALWAYS REQUIRED
FACIAL W SHANYRA MONDAY- SATURDAY 8A-12P $50.00 FOR 60 MINUTES
MASSAGE AND FACIAL COMBO
BOOK BETWEEN NOVEMBER 18TH-25TH
60 MIN MASSAGE & 60 MIN FACIAL $87.00
90 MIN MASSAGE & 90 MIN FACIAL $127.00
PUMPKIN SPICE CAFE FACIAL TREATMENT $65 FOR 75 MINS
BEAUTI-FALL MASSAGE AND EXFOLIATION $50 FOR 60 MINS
ROMANTIC COUPLES RETREAT MASSAGES
$130 FOR 60 MINS AND $150 F0R 90 MINS
COMING SOON DECEMBER DEALS:
DECEMBER DEALS
Coco Comfort Cafe Massage 90 Minutes $70.00
Cocoa-Comfort Massage Lotion is made with real Cocoa-Butter, nature's ultimate hydrator, to soothe & balance the skin, and enhance its texture and tone. It's mixed with Rosewood essential oil that is an Invigorating antioxidant and great for poor circulation. The feet back and face are all scrubbed using Cafe Brûlée.
The Joyful Massage 90 Minutes $70.00
Deep Massage using Spiced Cider, Grapeseed oil and Balsam Fur with Thai Massage Techniques. The body is covered in Warm Infused towels…as you begin to Relax we stretch the Body and allow all your muscles to just MELT
Peppermint Flurry Massage 90 Minutes $75.00
This Peppermint Flurry will address the stiffness, aches, and pains winter brings on!
The Peppermint Flurry Signature Treatment includes an invigorating full body peppermint oil massage featuring the nourishing benefits of olive oil found in Bon Vital'® Therapeutic Touch with Bon Vital' Peppermint and Eucalyptus Salt Glow to energize and revitalize the mind and body. It includes deep moisturizing Bon Vital' decedent Body Butter to hydrate the skin. Finishing with a flurry of Biofreeze Gel applied to the upper traps to give you added winter relief.
Hot Peppermint Lime Scalp Treatment 30 Minutes $25.00
Enjoy a face and scalp treatment with Warm Infused Towels as we Focus on Releasing the tension trapped in the facial muscles and scalp.
FACIALS ___________ADD ON A MASSAGE AND GET $10 OFF
Charcoal Delight Facial 75 Minutes $55
This detoxifying treatment uses activated charcoal to combat imperfections, clarify & refine pores, leaving your skin looking brighter with a balanced and more even complexion.
Blue Berry Peppermint Surprise Facial 90 Minutes $75.00
Peppermint Mask is A blend of Argan Oil and herb extracts, formulated to replenish the skin's natural moisture balance. While the deep-cleansing lotion contains a multitude of high-powered anti-aging antioxidants, including coffee bean, resveratol, blueberry, grape, cocoa seed and a papaya enzyme. Small beads gently exfoliate dead skin cells, revealing a smoother more youthful appearance. Scalp and Foot Treatment included.
GET A PEDICURE AT TODDS HAIR SALON NEXT DOOR FOR $25 MENTION PROMO RELAX
call or text 302-300-1040 to book your massage!
Book Your Pedicure Online @ Todds Hair Salon