Pure Sculpt-Wood Sculpt Ice Facials
PureSculpt is a revolutionary organic way of sculpting, toning, and slimming the body. This unique treatment activates a natural process in the body, by metabolizing fat and converting it into energy, called thermogenesis. The frozen product encourages the body's natural process of cold-induced thermogenesis, whereby fat cells are burned in order to raise body temperature back to its normal state. Toxins are then expelled naturally through the body. The unique combination of specially selected organic herbs, clays and rich in essential oils are formulated to rejuvenate and nourish the skin. PureSculpt Body Ice is organic in all aspects from the ingredients, application and recovery. Many say they see amazing results are just the first treatment. Best of all, this treatment is 100% organic, non-invasive and there is no downtime.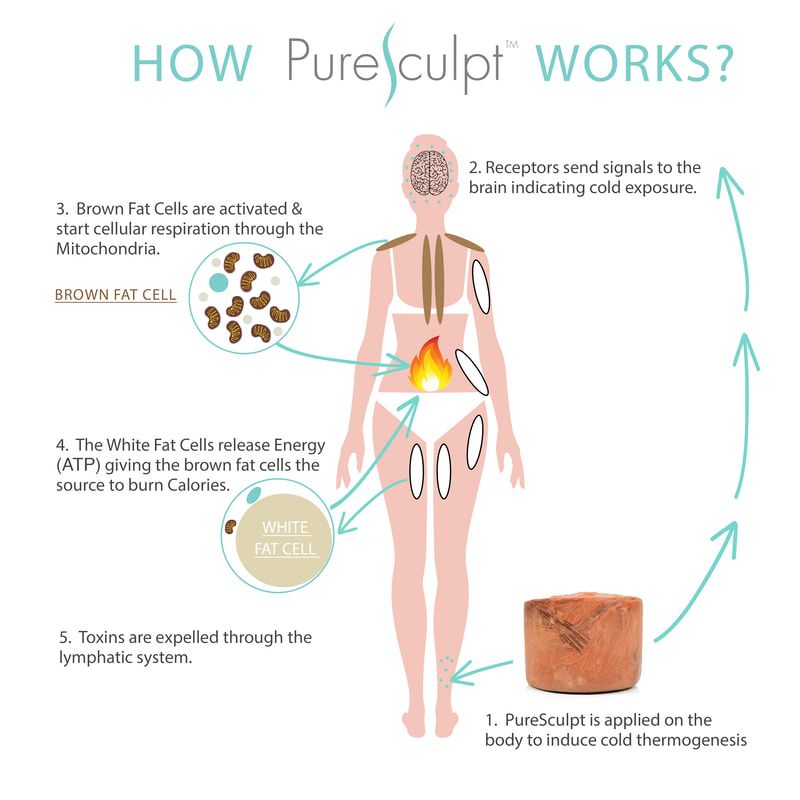 PureSculpt Ice is applied on the body in a frozen state. You will feel a very cold exposure for the first couple of minutes. This will allow for natural triggering of thermogenesis. PureSculpt is applied in a repetitive and effective protocol allowing for sculpting and slimming of the body. Puresculpt Body ice is applied to desired areas of the body to see IMPROVEMENT of slimming, cellulite reduction and toning of the skin. The treatment will last about 25 to 30 min until product is completely melted. an invigorating feeling is left after the PureSculpt® body ice application, this innovative frozen organic application is proven to deliver results and can be experienced immediately.
​
PureSculpt can be done 3 times a week allowing for visible results each time the client comes in. PureSculpt Body Ice is for everyone and all sizes. It will work for anyone wanting to slim, reduce cellulite jumpstart metabolism, detox and toning the skin.
WoodSculpt® has a firming effect on the skin, as it activates the production of elastin/collagen, toning, sculpting and improving blood circulation. Our unique protocol, will reduce the accumulation of stored volume, cellulite reduction, contoured waist and lift the buttocks. Clients say the changes are visible as of the first visit. ​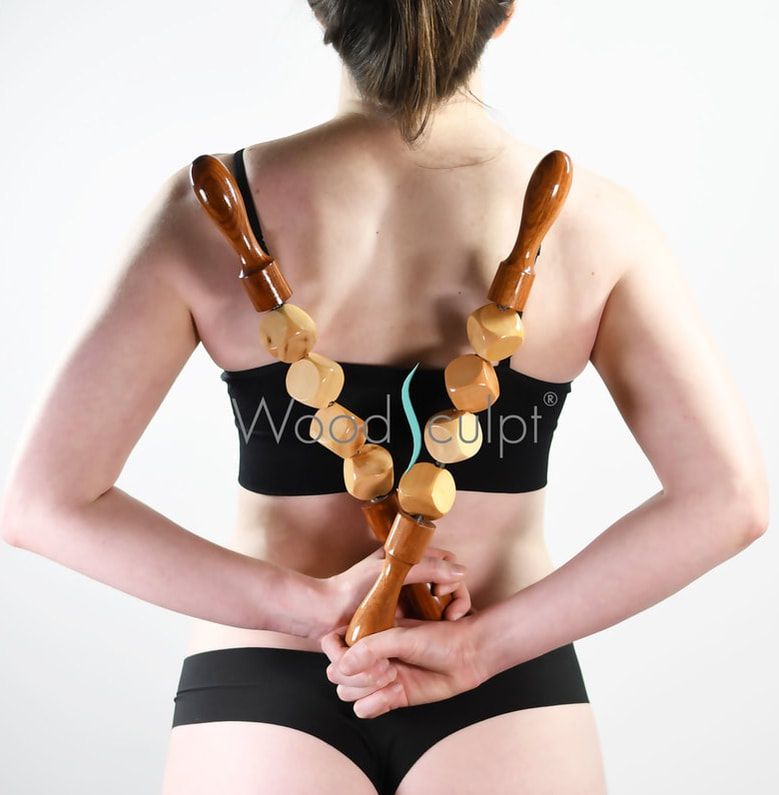 Our PureSculpt™ ice Facials have amazing properties which reduce unwanted fat in your face and neck while, reducing pore size and giving you radiant skin. Each facial is created with special clays and herbs that calm inflammation, soothe and refresh your skin. Say goodbye to wrinkles and stored fat in your face & neck. These Facials will rejuvenate and turn back time on your face. The combination of muds have more than 35 minerals to fortify your skin and give you a radiant glow freezing your new ageless transformation!
CELLULITE ICE
PURESCULPT CELLULITE ICE 14OZ, IS A COMBINATION OF ALL OF OUR CLAYS, CAFFEINATED HERBS AND LUSCIOUS OILS TO HELP IMPROVE THE APPEARANCE OF CELLULITE. THE COMBINATION OF HIGH END INGREDIENTS LIKE PURE COLOMBIAN COFFEE GRAINS, GREEN TEA, BLACK TEA, ROSEMARY AND MATE ARE RICH IN CAFFEINE TO PROVIDE A SMOOTH APPEARANCE ON THE SKIN. THIS PARTICULAR ICE IS USED FOR AREAS OF THE BODY WERE CELLULITE IS MORE VISIBLE. MOSTLY USED FOR THE LEGS AND CAN BE APPLIED ON THE ENTIRE BODY TOWARDS THE END OF THE SESSION. THIS LUSCIOUS ICE HAS PURE COLOMBIAN COFFEE GRINDS TO HELP EXFOLIATE DEAD SKIN CELL YIELDING TO SMOOTHER SKIN.
​
PURESCULPT® ANTI-AGING ICE FACIAL HAS THE MOST GENTLE AND HIGH END INGREDIENTS TO GIVE A RADIANT GLOW. OUR ROSE CLAY AND SPECIAL HERBAL FORMULATION IS GENTLE ENOUGH FOR ALL SKIN TYPES. THIS ICE FACIAL WILL ACTIVATE BLOOD CIRCULATION ALLOWING FOR FIRMER SKIN.​
| | |
| --- | --- |
| | PURESCULPT® DETOX ICE FACIAL WILL BRIGHTEN THE SKIN WHILE LIFTING AND TIGHTENING. OUR VARIETY OF HERBS AND CLAYS WILL DIMINISH IMPURITIES IN YOUR SKIN, WHILE GIVING A SLIMMING EFFECT TO THE FACE. PURESCULPT DETOX IS CREATED WITH BENTONITE CLAY WHICH, HAS MORE THAN 35 MINERALS THAT WILL HELP FORTIFY YOUR SKIN. ACNE PRONE SKIN BENEFITS FROM THIS FACIAL, FROM REDUCING SWELLING, ITCHING AND DRYING BREAK OUTS. |
| | |
| --- | --- |
| | PURESCULPT® ACTIVATED CHARCOAL ICE FACIAL IS one of OUR NEWEST ICE FACIAL AND IS ONE OF A KIND. THERE IS NO OTHER ICE FACIAL LIKE IT! IT WILL DRAW OUT BLACK HEADS AND TOXINS, WHILE NOURISHING THE SKIN, ACTIVATING BLOOD FLOW AND ALLOWING FOR MORE OXYGEN TO THE CELLS. THIS UNIQUE ICE FACIAL HAS A BOOST OF GREEN TEA TO ENERGIZE AND REVITALIZE THE SKIN. ​ |

PURESCULPT® LAVENDER ICE FACIAL
IS OUR NEWEST ICE FACIAL. IT IS FILLED WITH LAVENDER, CHAMOMILE, CALENDULA, ROSE PETALS AND ESSENTIAL OILS FOR A GLOWING AND TONED LOOK. OUR LAVENDER ICE FACIAL IS ALSO ONE OF A KIND AND HELPS HEAL WOUNDS AND IMPURITIES. THE COMBINATION OF UNIQUE CLAYS IN THIS ICE FACIAL HELP NOURISH AND FORTIFY THE SKIN. ​