Anti-Aging Rejuvenation Light Therapy
This treatment is used to treat and reduce wrinkles. The Light Stim LED Therapy delivers light energy to energize the cells and stimulate the body's natural process to build new proteins and regenerate cells. The light is applied directly to the skin. It helps to increase collagen and elastin production, reduce inflammation, speed healing, increase circulation, and destroy acne bacteria. Results may vary and last approximately 3 months. Treatment recommended at least once a month after series.
The face is Cleansed and Exfoliated as the Therapist Massages the Face, Neck and Shoulders. 30 Minutes of Light Stim LED Therapy is completed on the entire face.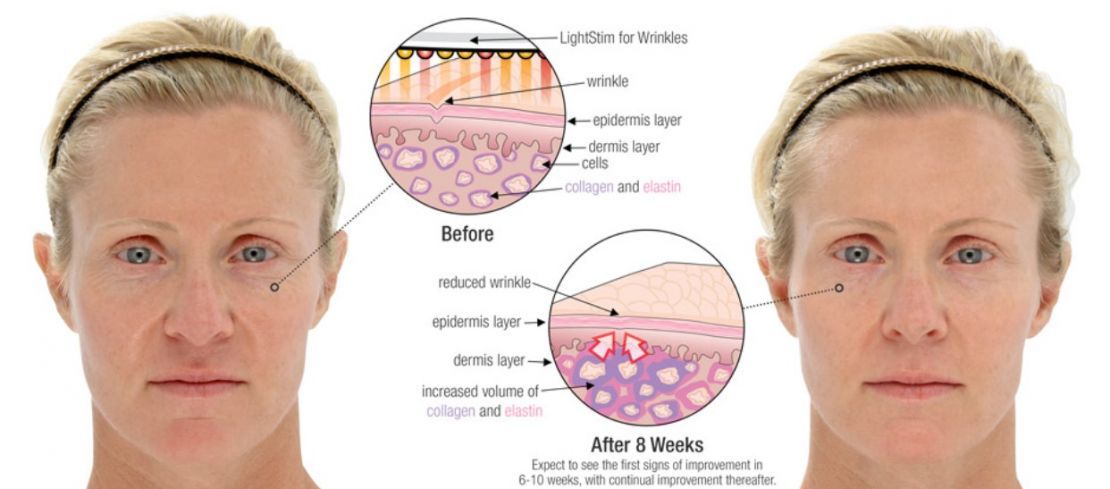 (one treatment) 60 minute Treatment : $50.00
Recommended 2-4 sessions a week for a total of 8-10 sessions
8 series $360
10 series $400
Book with Alana 302-391-4692